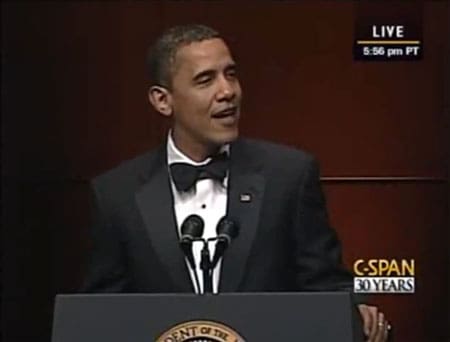 Riffing on Brian Williams' special Inside the White House at the Radio & TV Correspondents Dinner Friday night, Obama joked:
"It wasn't easy coming up with fresh material for this dinner. A few nights ago, I was up tossing and turning trying to figure out exactly what to say. Finally, when I couldn't get back to sleep I rolled over and asked Brian Williams what he thought."
Watch it, AFTER THE JUMP...