Duncan James, an actor and singer in the British boyband Blue, tells the UK's News of the World that he is bisexual: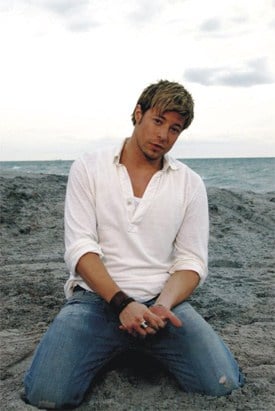 "I've been in loving relationships with men as well as women - and I'm not ashamed. "But even though I fancy men, I still fancy WOMEN too. Am I gay? Am I straight? Am I bi? That's why I was so frightened about talking. Now, in my early 30s, I know who I am and I'm proud of who I am. I don't want to hide anymore. I don't feel I should launch a big comeback with Blue hiding this - I don't want to go back to the time in the band when I felt I had to keep certain things quiet. I want to be OUT and say I've had relationships with men as well as women...I thought there might be weirdness but there wasn't. All of the boys accepted it. We were perceived as lads who went around and slept with women but on the inside we had a lot of love for each other. We always hugged and kissed each other...When you're a young band trying to be successful, there's a lot of pressure on you to be clean-cut and accessible to your female fans...I know most gay guys think, 'Bi Now, Gay Later' and maybe one day the thought of being with a woman won't work for me. But likewise, maybe the thought of being with a guy might be the same. I might want to settle down with a girl to have a family lifestyle. That appeals to me too. Mainly I just want to be happy. I want to be in a long-term relationship and, most importantly, be in love."
"Sooner or Later", a video by Duncan James, AFTER THE JUMP...