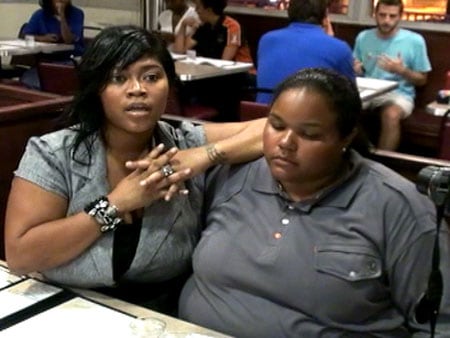 Aiyi-nah Ford and Torian Brown, a lesbian couple, were asked to leave Tastee Diner in Silver Spring, Maryland earlier this month after holding each other. The eviction prompted Ford to organize a sit-in protest at the restaurant on Wednesday, NBC Washington reports: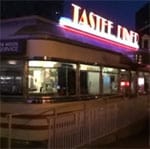 "The restaurant's manager, Lisa Wilkes, whose family owns the well-known eatery, countered that the couple went further than innocent cuddling. They were touching each other inappropriately, she said. 'The Tastee Diner is a family restaurant, and it doesn't matter if you're straight or if you're gay,' Wilkes said. 'If you start going beyond the point of kissing and things start to get a little X-rated, we're going to ask you to stop.'"
NBC Washington's report on the incident and protest, AFTER THE JUMP...