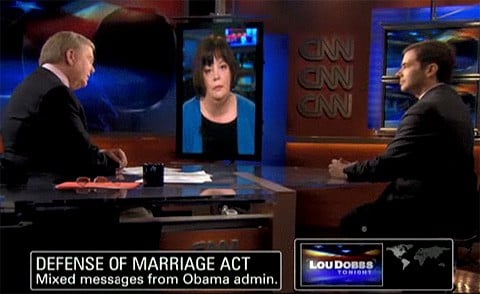 Lou Dobbs hosted law professor Tobias Wolff and the National Organization for Marriage's Maggie Gallagher to discuss the Obama administration's recent brief that said it is obligated to defend DOMA but believes that it is discriminatory and should be repealed.
Gallagher demonstrates just why the wingnut talking points on same-sex marriage just aren't working anymore. Sane folks are finally demanding answers to that old right-wing chestnut that same-sex marriages somehow threaten heterosexual marriages.
Watch, AFTER THE JUMP...