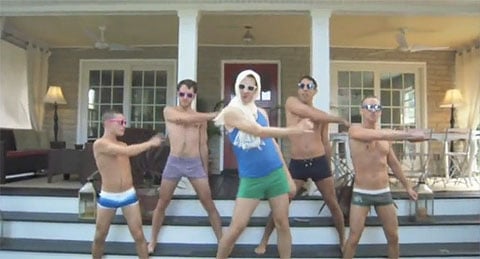 They'll see your Miley, and they'll raise you a Whitney.

Looks like the boys who put together the Miley Cyrus tribute "Party in the FIP" video have started a trend. Here's a new homemade lip-sync dance number from some industrious boys in New Jersey's gay mecca of Asbury Park, to the tune of Whitney Houston's "Million Dollar Bill".
Watch, AFTER THE JUMP...