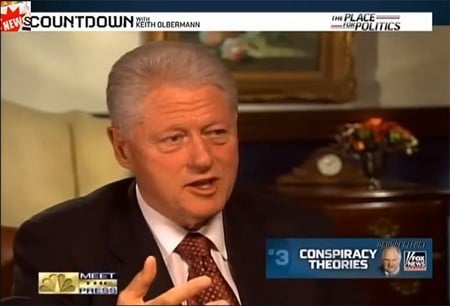 On Sunday's Meet the Press, Bill Clinton told David Gregory that the "vast right-wing conspiracy" that went after him is not as strong as it was because the country's demographics have changed, but it's "as virulent as it was."
Says MSNBC's Lawrence O'Donnell, filling in for Keith Olbermann: "Mr. Clinton, we have some 21st Century news for you here. The vast right-wing propaganda machine is not shrinking. It's growing."
Watch both segments, AFTER THE JUMP...