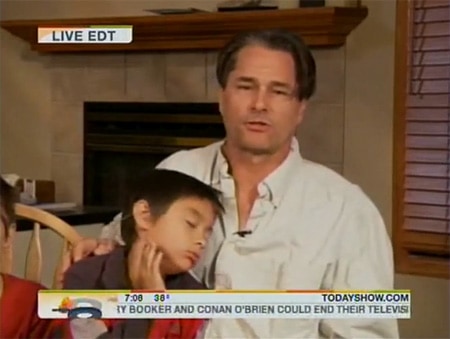 This morning on the Today show, Balloon Boy vomited on live TV as Meredith Vieira asked his father, Richard Heene, whether the entire thing was a big publicity stunt. Amazing how in less than 24 hours this story has turned from one of gripping concern to the reality TV freak show of the year.
No wonder the kid is sick. The media schedule is grueling!
Watch, AFTER THE JUMP...