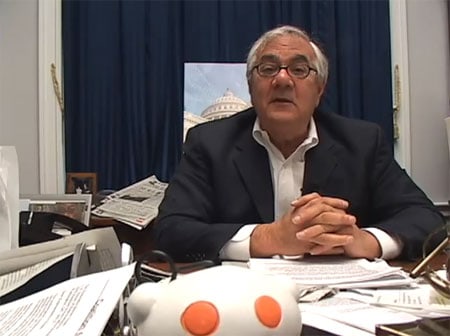 As part of a larger interview for the site Reddit, Barney Frank answers a question about the National Equality March and whether marches can effect change. Frank believes the March becomes "a substitute for what we can really get done" by lobbying members of Congress.
Frank also talks about other gay issues that are in the pipeline and how miserable it is to run for office.
Watch, AFTER THE JUMP...