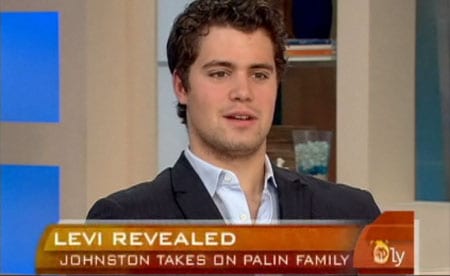 In an interview with The Early Show, Levi Johnston says that Sarah Palin jokes about her "retarded" baby and says the Palins constantly fought about getting a divorce.
Says Johnston: "If she's going to go out there and say things to me, about me, I'm going to leak some things on her. I mean that's just how it is...There are some things that I have that are huge...If I really wanted to hurt [Sarah Palin] I could very easily. But I'm not gonna go that far."
Watch, AFTER THE JUMP...