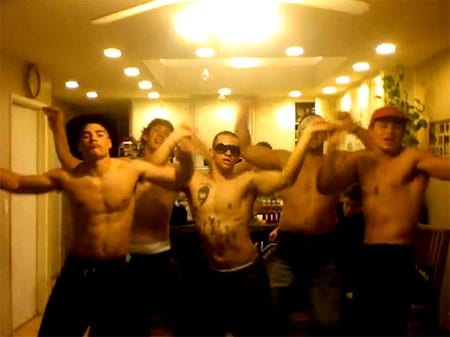 This clip has been all over Facebook this week. I was tempted to post it earlier but I was repelled by one dude who calls his friend "faggot" in the clip's opening segments, and the macho strutting around with guns (and I'm not talking about biceps).
But, now that its maker, YouTuber "santinichris", felt the need to change the video's description to "WE ARE ALL STRAIGHT" (because, I guess, people were accusing them of being "gay" in the YouTube comments) I've decided to post it to illustrate the kind of 'art' that can emerge when repressed homosexuality is given a video camera.
Watch, AFTER THE JUMP...