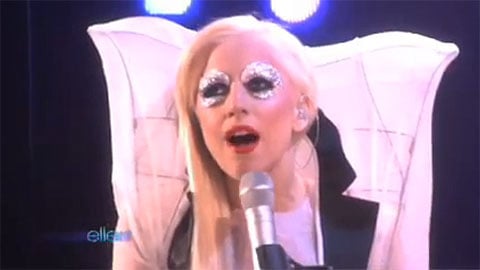 On Friday's show, Lady Gaga told Ellen why she dresses like a freak, and performed "Speechless", explaining that she wrote the song to convince her father to have open heart surgery to replace an aortic valve.
Watch, AFTER THE JUMP...
Gaga also told the Guardian about her high point of 2009: "My relationship with the gay community has been the most incredible thing. I love them so much. My fans have a soul – they're a subculture of music lovers, pop music lovers, misfits, an incredible group of young people who all have something in common and come to my shows to be freed."
"Speechless"…