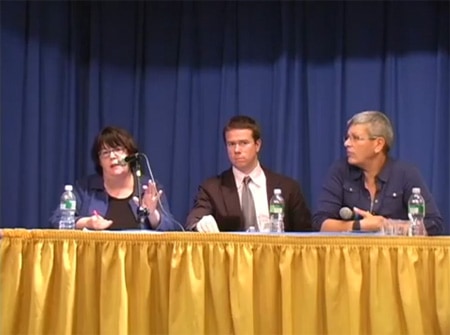 Hofstra University hosted a debate on marriage equality between National Organziation for Marriage (NOM) President Maggie Gallagher and Marriage Equality New York Board President Cathy Marino-Thomas last week.
Said Gallagher to Marino-Thomas: "[Your relationship with your parter] may be better, but it's not a marriage. It may be better than a marriage. It's probably better than my marriage, to hear you talk about it. I wouldn't talk about my marriage in such glowing terms."
Watch, AFTER THE JUMP...