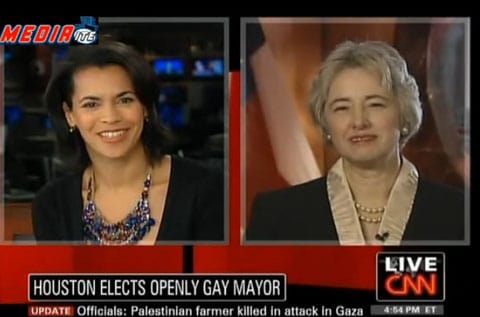 CNN interviewed Houston mayor-elect Annise Parker following her victory on Saturday.
Says Parker: "What I hope that this election signals is something larger than me and the GLBT community. It's that Houston is a wonderful diverse international city that values people for what they can do more than who they are."
Watch, AFTER THE JUMP...
Earlier...
WATCH: Annise Parker's Victory speech in Houston Mayoral Race [tr]
Houston Becomes Largest US City to Elect Openly Gay Mayor [tr]