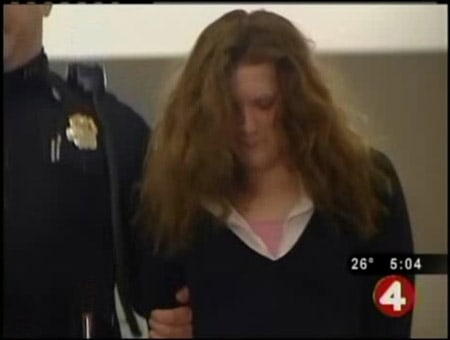 Suzanne Deanna Grover attended a court hearing and remains in custody over charges she slashed the eye of Lindsay Harmon in an anti-gay assault on New Year's Eve. Harmon also attended the hearing to see her attacker, WIVB reports:
"Her father, Michael Harmon, said, 'I'm just concerned about her health, that's the only thing I'm concerned about.' Harmon says his daughter's road to recovery will be a long one. 'She's progressing. Every time we go to the doctor she's a little bit healthier in her eye, but it's gonna be a long time and some more surgery,' said Harmon."
Watch the report, AFTER THE JUMP...