The rights denied to same-sex couples are making news in Missouri following the Christmas Day death of Missouri Highway Patrol trooper Dennis Engelhard that left his partner of 14 years with no death benefits, Fox2 St. Louis reports: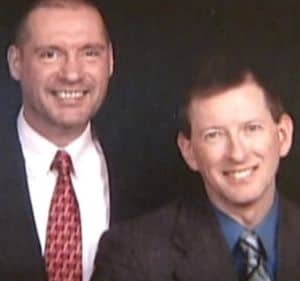 "Kelly Glossip says he and Engelhard were together for nearly 15 years. Yet, he says he's being ignored when it comes to the agencies who normally reach out to the families of fallen law enforcement officers. 'He was my true love and he always referred to me as his one and only true love and the man of his dreams,' Glossip said. ... Engelhard was killed on Christmas day while waiting with the driver of a disabled car for a tow truck. He got out of his vehicle and was hit by a passing SUV. It happened on Interstate 44 in Eureka. Glossip now feels he's been left out in the cold when it comes to financial benefits normally paid to the families of officers killed in the line of duty. He says he has not been contacted by any of the groups that normally offer those benefits...the Missouri Highway Patrol tells us some of Engelhard's benefits will be paid out according to beneficiaries he listed. But a spokesperson says Glossip is not eligible for any benefits through Engelhard's retirement pension because the two aren't legally married in Missouri. Glossip has a 17 year old son from a previous relationship who he says considered Dennis his step-father. Glossip is now worried about losing the home he and Engelhard lived in together and his car. He does say Engelhard's family is helping him pay bills."
Watch, AFTER THE JUMP...