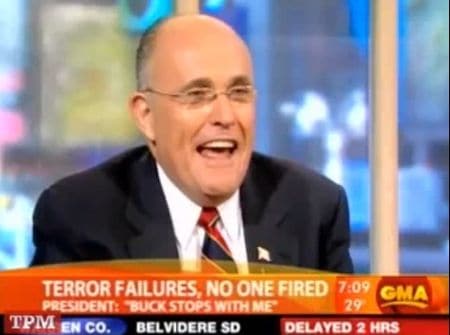 Rudy Giuliani is following the same talking points as Dana Perino, telling George Stephanopoulos this morning that there were no terrorist attacks under George Bush and one under Obama.
As Rep. Alan Grayson said to Ed Schultz the other day: "The greatest attack of terrorism in American history happened on [Republican] watch. [Democrats] have nothing to be defensive about."
Watch, AFTER THE JUMP...