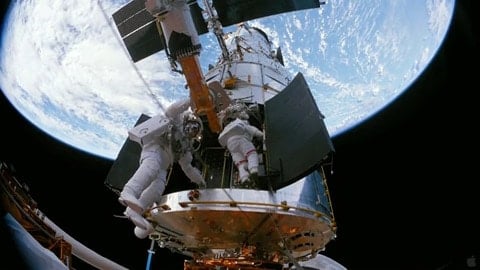 Last May, I mentioned that the Atlantis Space Shuttle mission to service the Hubble Space Telescope was to be the subject of a 3D IMAX film. The trailer is here, and after seeing Avatar in 3D IMAX, my appetite has been whetted.
This should be properly mind-blowing.
Watch, AFTER THE JUMP...