How do you take yours? And are you eager to take Fassbender in any movie you can get him?
I'm sorry to go on and on but he even claims to be a film buff. Between this and playing the dashing film critic turned spy in Inglourious Basterds it's like he's flirting with everyone who loves movies too much. Next up for Fassbender: a slew of movies including Jonah Hex. It's his second comic book adaptation (he was one of the Spartans in 300) and he'll play the nasty secondary villain "Burke".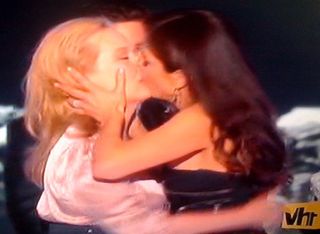 BONUS FEATURES

Tell the truth: You've always wanted to dress up Morgan Freeman for award shows. The internet fulfills your every sick desire.

Speaking of awards shows, did you see Sandra Bullock & Meryl Streep's spontaneous all too brief makeout last night on VH1?  I liveblogged the "Critics Choice" Awards (I'm a member, god help me). The ever delightful Kristin Chenoweth did movie spoofs to pass the time along between acceptance speeches. But, as ever, Meryl Streep is the highlight of an awards show as long as you give her a microphone and a closeup. Such an incorrigible ham. This Sunday it's the Golden Globes. Are you throwing a party or attending one?

Are you depressed that they're rebooting Spider-Man already? He's barely been out of highschool for seven years. This is way too early… there's not even a new generation of moviegoers available yet. The idea to make it grittier is horrifying (someone at Sony clearly doesn't understand the Spider-Man mythos and thinks they're working on Batman) and almost all of the actor names bandied about to replace Tobey Maguire are terrifyingly wrong for the part. Peter Parker is not supposed to be a hot teen stud, he's a geek with a camera who moons over unobtainable girls. 

If you're into Classic Hollywood (and if you aren't, shouldn't you be?) are you planning to read Star: How Warren Beatty Seduced America? I keep hearing how incredibly dishy it is — and not just for the 'sex with 12,775 women' guesstimates but for all the movie anecdotes and the tormenting-of-Natalie-Wood drama. I'm eager to curl up with it in hardcover. Annette Bening must be so proud.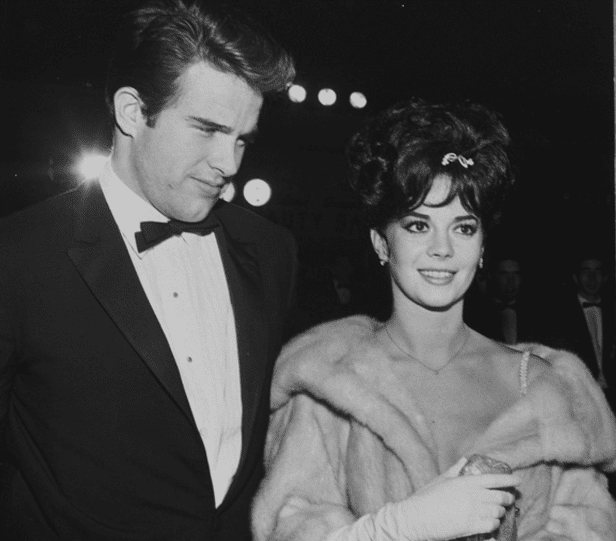 Mmmmm, Warren Beatty (and Natalie Wood!)…  Almost managed to forget about Michael Fassbender for a few minutes!