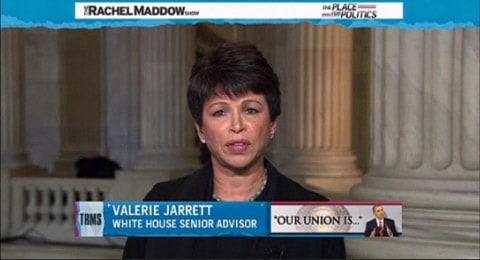 Rachel Maddow talked to Senior White House Adviser Valerie Jarrett about Obama's plans on "Don't Ask, Don't Tell" following the State of the Union speech last night.
Said Jarrett: "He's going to begin a process starting right away to move forward with that and in the days and weeks again he will outline for you and for the general public specifically how he'll do that."
Watch, AFTER THE JUMP...
Visit msnbc.com for breaking news, world news, and news about the economy