HBO is developing a biopic of anti-gay activist and beauty queen Anita Bryant, with Sex and the City creator Darren Star attached to direct.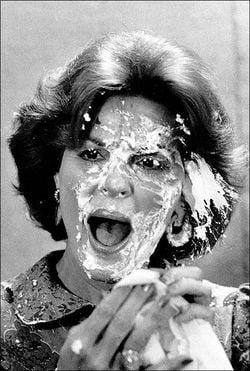 Reuters reports: "In 1977, she switched to political activism, launching a crusade to repeal a new Miami-Dade County ordinance prohibiting discrimination on the basis of sexual orientation. 'As a mother, I know that homosexuals cannot biologically reproduce children; therefore, they must recruit our children,' she said. Her Save Our Children coalition got the new law overturned within a year, and it took 20 years for it to be reinstated. Celebrating her victory, Bryant promised she would 'seek help and change for homosexuals, whose sick and sad values belie the word 'gay,' which they pathetically use to cover their unhappy lives.' She stayed on the anti-gay-rights cause with speaking tours and went to California to support the Briggs Initiative in 1978, a failed attempt to ban gay teachers from the state's public schools. Archival footage of Bryant was featured in the 2008 film 'Milk,' which chronicled Harvey Milk's campaign against the initiative. Bryant's outspoken activism led to a nationwide boycott of orange juice by the gay rights movement. She eventually lost her Citrus Commission contract, and her record and book sales fell sharply. Bryant remarried, tried unsuccessfully to revive her singing career and eventually filed for bankruptcy."
In Des Moines in 1977, gay activists hit Bryant with a pie as a form of protest. She responded, "at least it's a fruit pie."
Watch the pie incident, AFTER THE JUMP...