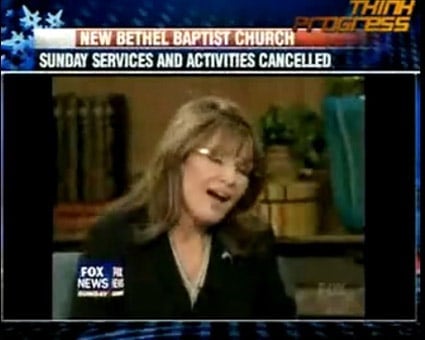 Sarah Palin appeared on FOX News Sunday yesterday and was asked if the military gay ban should be repealed.
Said Palin: "I don't think so right now. I'm surprised that the President spent time on that in his State of the Union speech when he spent only about 9 percent of his time in the State of the Union on national security issues. And I say that because there are other things to be worried about right now with the military. I think that kind of on the back burner, is sufficient for now. To put so much time, and effort, and politics into it, unnecessary."
Watch, AFTER THE JUMP...