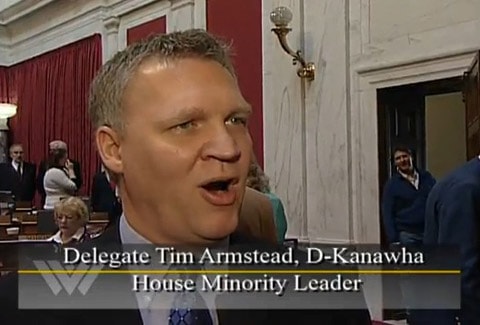 West Virginia delegates are considering a "drastic" parliamentary move to discharge a bill from committee that would allow debate on a measure to constitutionally ban same-sex marriage:
"Bi-partisan support of the so-called marriage protection amendment includes the majority leader as well as minority leader Tim Armstead, R-Kanawha. He's one of several delegates becoming frustrated over what he feels are stall tactics to keep the amendment from leaving committee. 'A number of states throughout the country have recognized homosexual marriage and we think we need a safeguard to keep that from happening here and we think the people of West Virginia want that safeguard, so there's a frustration out there, and we think it should be brought to the House and debated,' said Armstead."
Watch, AFTER THE JUMP...