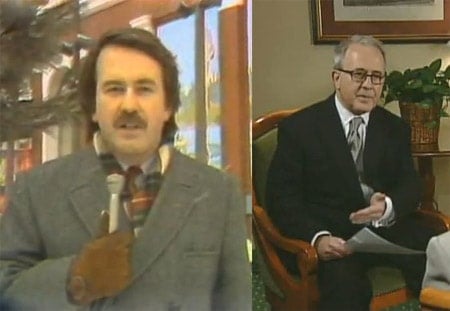 San Francisco reporter Hank Plante, one of the nation's first openly gay TV reporters, is retiring at the end of the month after 25 years with KPIX (CBS5).
Said Channel 5 anchor Dana King to the Contra Costa Times: "Hank was the consummate professional, never combative but he did his homework and asked tough, pointed questions. Politicians, love him or hate him, respected and answered them, every single time. Our newsroom will suffer a huge intellectual void when he leaves."
A clip reel of three decades of reporting, AFTER THE JUMP...