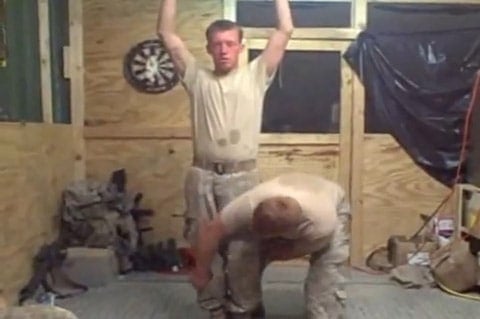 For our second troop video of the day, here are some military dudes reportedly in Afghanistan, presenting their own version of Lady Gaga's "Telephone". The group dance section is really something. 
They write, on YouTube: "Prepare yourself for a fantastical journey. Right now this is the temporary version, we have more scenes to cut, and edit, however with guys always on mission it is harder to film than you think."
Watch, AFTER THE JUMP...