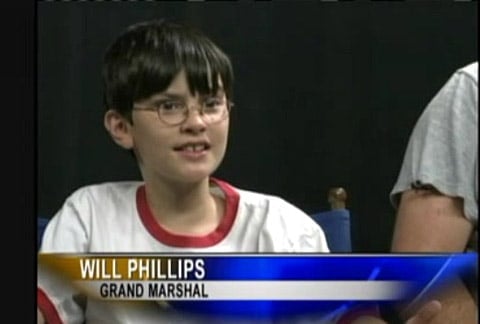 The amazing 10-year-old Will Phillips will serve as Grand Marshal for the Northwest Arkansas Gay Pride parade in Fayetteville this weekend. 
Phillips made headlines in November of last year for refusing to say the Pledge of Allegiance at his school until all Americans had full equality. Since then he has traveled the country, accepted a GLAAD award, and recorded PSAs for activist group GetEQUAL.
One great kid.
Watch Will's interview about Pride for KFSM, AFTER THE JUMP...