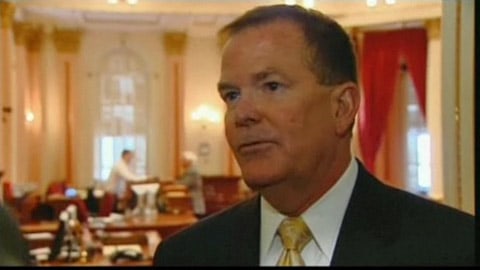 Republican state senator Roy Ashburn, recently outed after receiving a DUI while driving home from a gay nightclub, talked to NBC about how he'll no longer live as a hypocrite when it comes to casting votes.
Says Ashburn: ''My practice in my entire political career when it came to gay issues was to prevent any kind of spotlight from being shined my way, because I was in hiding. So casting any kind of vote might, could in some way, lead to my secret being revealed.... That was terrifying to me. It was paralyzing. So I cast some votes that have denied gay people of their basic, equal treatment under the law, and I'm not proud of it. I'm not going to do that again.''
Watch, AFTER THE JUMP...