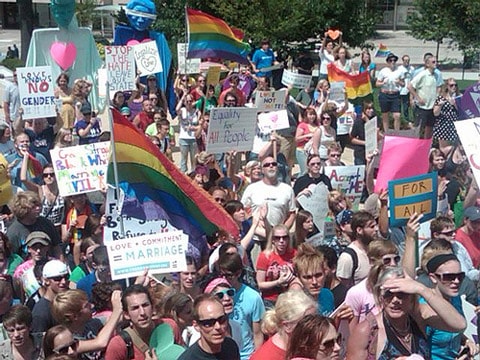 Marriage equality supporters outnumbered "traditional marriage" supporters 8 to 1 at today's National Organization for Marriage (NOM) rally in Madison, Wisconsin, NOM Tour Tracker reports.
That's 466 equality supporters vs. 54 bigots.
One wonders if NOM's speakers could be heard over the crowd. They certainly had trouble in Indianapolis, yesterday. Watch Maggie Gallagher try to shout her hate over the crowd at the Indianapolis rally, AFTER THE JUMP...