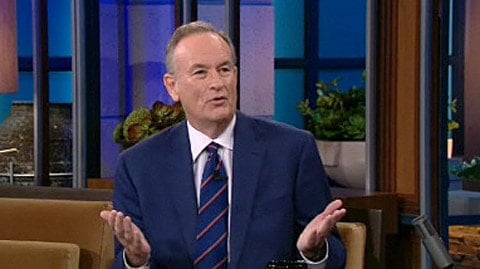 On last night's Tonight Show, FOX News host Bill O'Reilly and Jay Leno discussed the Dan Choi discharge. O'Reilly attacked Obama for perpetuating the discrimination.
"President Obama has the power to stop this 'Don't Ask, Don't Tell' business. Just sign an executive order. So I don't know why it's taking so long….It's not fair. We should stop this nonsense."
Of course Leno can't help but sneakily inject an anal sex gag into the exchange.
Watch, AFTER THE JUMP…