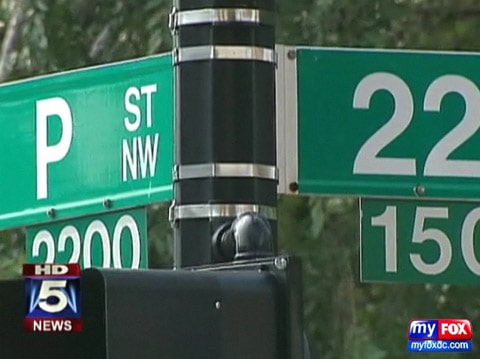 Police in Washington D.C. see a disturbing pattern after four recent attacks on gay men, MyFoxDC reports:
"In an attack at 15th and R Streets in Northwest on June 2, police say a man bent over and tying his shoes was attacked by three young men who first uttered a homophobic slur then hit him with a wooden object. It was around 5:20 p.m. At 22nd and P Streets near Dupont Circle last Friday morning, police say a man had just left a bar at 1:45 a.m. when another man banged into him and called him a name. The man tried to walk away, but was confronted by a large group of men and women and knocked to the ground....The other attacks were in the 2000 block of P Street, NW on July 24 and in the 800 block of Emerson Street, NW on July 6."
Watch, AFTER THE JUMP...