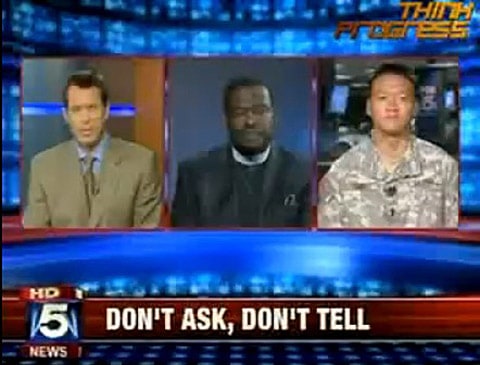 This segment took place on Monday nightbefore any of the action went down yesterday in the Senate, but it's still relevant, and nice to see religious bigot Harry Jackson put in his place.
Says Choi: "You know, something that we learned in Iraq is that when a military is subordinated to the interests of a religious minority or a religious group of any sort, you have the same kind of social problems that the Middle East has that the countries that we are trying to liberate and to improve have and I don't think that America is built on those same foundations….I've faced racism in this country and homophobia and Harry Jackson I think it feels exactly the same."
Watch, AFTER THE JUMP...