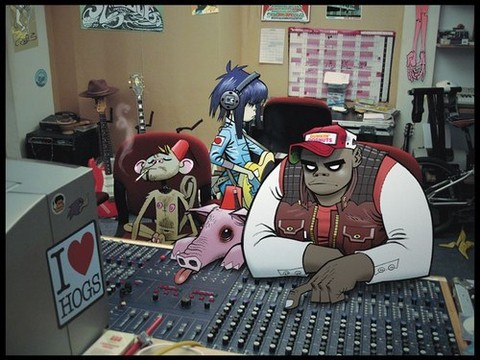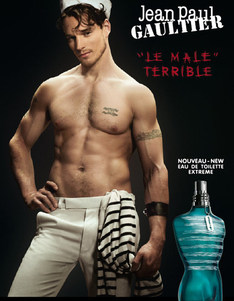 Damon Albarn, front man for the musical outfit Gorillaz, wasn't sure costumes for the band's latest tour, based off their ocean-inspired album Plastic Beach, would be manly enough for his tastes: "[They] might look a bit, well, gay. Not that there's anything wrong in that but I didn't want us being like something from a Jean-Paul Gaultier advert," said Albarn of a sea-faring wardrobe.
Luckily, Albarn says, he was able to avoid any same-sex sartorial allusions by finding inspiration from German seamen: "They had beards, their clothes were grubby - that was the key. As long as I could carry it off, then I knew the others would follow me."
Well great, now I can never listen to Plastic Beach again without thinking of Albarn's ridiculous remark. But, as a bonus, at least I'll imagine the sailors for Gaultier's aforementioned adverts, like this one...
Some moving sailors, AFTER THE JUMP...