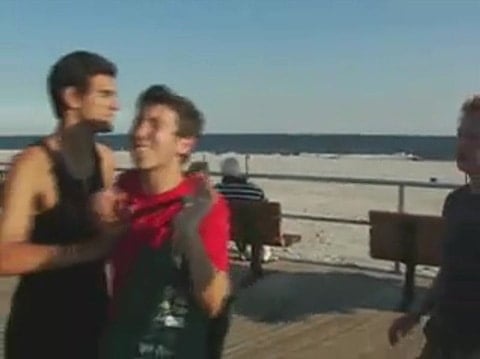 On tonight's season premiere of John Quinones hidden camera show What Would You Do?, producers set up an anti-gay bullying scenario to gauge the response of passers-by.
"Despite the bullies' relentless taunting, most people pass the group without saying a word. Our victim yells "stop!" and tries to get away from the three bullies but they keep blocking him at every turn. Some people watch in the distance -- pausing for a moment to stare but eventually just continue on. For 15 minutes, no one seems the least bit interested in stopping the harassment. Some tell us they simply didn't think it was their business to get involved."
Watch a preview clip, AFTER THE JUMP...