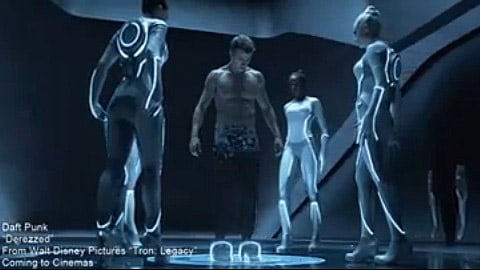 Tron was a movie dear to my 15-year-old video game addict heart back in 1982, so I've been watching the development of the Tron: Legacy sequel with some interest. It's scheduled for release in December.
Out today is a new music video — "Derezzed" — from the film featuring Daft Punk, who composed the film's score. It also features a glimpse of a buffed-out Garrett Hedlund, who plays the son of Jeff Bridges' character from the original.
Watch, AFTER THE JUMP...