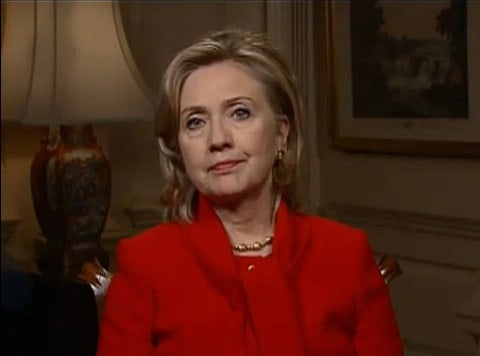 Secretary of State Hillary Clinton has added her voice to the "It Gets Better" campaign, recording a message of hope for LGBT teens who have been bullied.
Says Clinton: "Take heart. And have hope. And please remember that your life is valuable, and that you are not alone. Many people are standing with you and sending you their thoughts, their prayers, and their strength. Count me among them."
Watch, AFTER THE JUMP...