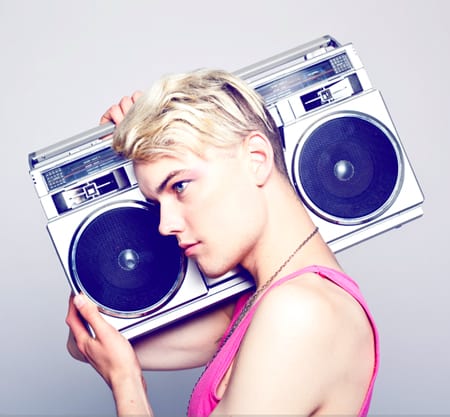 Modern Tonic — a free daily email delivering gay-approved pop culture gems before they get co-opted by everyone else — presents a weekly music update here on Towleroad.

FEATURED NEW RELEASES:
There's something heartening about a gangly, 6'4" youth decked out in rainbow eyeliner and lipstick along with his sneakers and jeans. That'd be one John O'Regan, the Toronto whiz kid known as Diamond Rings. When he opens that pretty, lip-glossed mouth on his debut Special Affections (out Monday October 25), his voice is anything but androgynous. It's big, it's sonorous, it's — well — manly. To get a sense of O'Regan in all his glory, check out the video for his latest single "Something Else" or the Halloween-time clip for the blues-gospel electro strut of "Wait & See." He's living it up: loving the music intensely in "Something Else"; dancing through the neighborhood during "Wait & See" like a bird proud of its exotic plumage. But you don't need the visuals to get at the complicated heart of these shiny love songs. He struggles with identity amidst the synthetic tension of "You Oughta Know." He wants to hold on to his good love on the blissful "You & Me." And on the generous closer "All Yr Songs" he lathers his lover with lotion to keep from burning in summer and offers up his winter sweater to stave off the cold. Beneath the pageantry, that's the kind of diamond that sparkles brightest.
 

Country music for urban sophisticates has always been an iffy proposition. Too twangy for some; too backwoods for others; too damn formulaic for those who aren't enamored of the Nashville diaspora. But if you've got pop ears, Sugarland's fourth album The Incredible Machine (out today) will hit you where you live, whether that's Knoxville or New York City. Jennifer Nettles (big voice) and Kristian Bush (big hooks) get their anthem on for 10 songs and an interlude in which they wear their hearts, and the Heartland, on their sleeves. Much has been made of the reggae breakdown at the heart of the single "Stuck Like Glue," but in 2010 it's not only milk that's homogenized. Why shouldn't CMA pros be as familiar with Bob Marley's songbook as Merle Haggard's? "Wide Open" — with its piano arpeggios and rousing chorus — is Coldplay below the Mason-Dixon Line. And when Nettles channels Melissa Etheridge for "Little Miss," it's an inclusive gesture that tells non-believers everybody's welcome at the hoedown.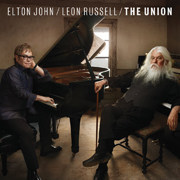 Produced by the Academy Award®-winning roots revivalist T-Bone Burnett, Elton John and Leon Russell's The Union (out today) could just as easily be called O Brothers, Where Hast Thou Been? Burnett — who steered the olde timey hootin' and hollerin' of the O Brother, Where Art Thou? soundtrack to Oscar glory — focuses the aimless trajectory of both John and Russell's recent careers. This harkens back to their 1970's halcyon days, revisiting past glories while offering a welcome evolution. Russell, the Oklahoma session musician who co-wrote the Carpenters' "Superstar," is a honky tonk pianist without peer, and John has always flourished when imbuing his melodies with a touch of Americana ("Honky Cat," "Bennie and the Jets"). With lyrics by long-time John cohort Bernie Taupin, The Union's a good Elton John record with extra Southern grit. They turn the Bible into a juke joint on the jumping "Hey Ahab." A Stones-y groove rides roughshod over the swinging "Monkey Suit." And — just to remind us he's Elton John — we get a superstar kiss-off called "Eight Hundred Dollar Shoes" that's slower and smarter than Jennifer Lopez's name-dropping "Louboutins."

Towleroad – October 19, 2010 by moderntonic.com

MUSIC NEWS:

Stream the entire new holiday album, Destination…Christmas! (out Mon 25), from Fred Schneider's side project The Superions.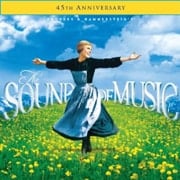 The soundtrack album for the 45th Anniversary Blu-ray debut of The Sound of Music will include a bonus track of Glee's Lea Michele singing "My Favorite Things." Soundtrack (and Blu-ray/DVD) out November 2.

Inspired by the unveiling of the (now reportedy banned in the USA) album cover for Kanye West's forthcoming My Beautiful Dark Twisted Fantasy, NME has gathered 30 ill-advised album covers. NSFW.

Eve says her much-delayed album Lip Lock will be out in March on a new label.

Penguin Prison finally has a release date targeted for his debut album, February 2011, and he's followed up his buzz track with a proper single, "Golden Train," to preview it. (Download a free remix of the track above, hear the original version here).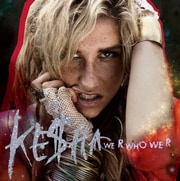 Ke$ha's "We R Who We R" is available for a special 24 hour free download at her website.

New Massive Attack video ("Atlas Air").

Katy Perry performs "Firework" on Britain's X Factor this past Sunday.

MORE NEW RELEASES:
Colombian superstar Shakira drops her seventh release, Sale El Sol (The Sun Comes Out), a bilingual affair featuring Puerto Rican rappers Calle 13 on "Gordita" and two versions of "Loca" — one with Dominican rapper El Cata and one with U.K. motormouth Dizzee Rascal.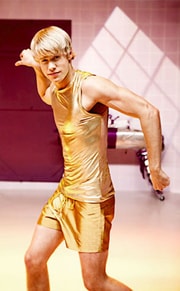 We're stoked for The Rocky Horror Glee Show soundtrack. Kurt as Riff-Raff? Hottie newcomer Sam (Chord Overstreet) as the scantily-clad Rocky? And Amber as sweet transvestite Dr. Frank-N-Furter? Sounds like a Halloween classic in the making.
 
She's either the most subversive indie star in the world or she's lost all dignity and completely sold out. Either way, Liz Phair's sixth album Funstyle entertains you with the Indian-inspired "Bollywood" and a satirical song that presupposes your reaction to her latest, "U Hate It."
From hirsute Southern wannabes to Hollywood-hot arena rockers, Kings of Leon release album number five, Come Around Sundown, an easy rocking follow-up to mega hit Only By the Night.
Also out today:  Bob Dylan — The Bootleg Series, Vol. 9: The Witmark Demos: 1962-1964; Rod Stewart — Fly Me to the Moon…The Great American Songbook Volume V; Phish — Coral Sky; Morrissey — Bona Drag (20th Anniversary Edition) (Import); Mt. Desolation — Mt. Desolation

MUSIC VIDEOS:
Claire Macguire — "Ain't Nobody"
She's a black-clad siren in a windy mountaintop desert wailing about love as objects appear, hover, mutate. With her big dramatic voice, this London songstress is going to be huge.
Holy Fuck — "Red Lights"
A Toronto quartet that — based on name alone — will never make the Pope's Top Ten, but their cute clip could still warm the papal cockles. Last week it was dogs. This week we have a car-driving, drum-playing, bass-thumping bad-ass kitty. Awww.
Brooke Fraser — "Something in the Water"
The tune's a love-struck hootenanny; the clip as homey as the crafty clothes this New Zealand folkie wears throughout. Yet her sweetness is infectious, and the digital animation not homey or love-stung, but kind of creepy.
Trish — "Bump (Shoes Remix)"
Canadian R&B thrush gets her freak on in a dominatrix pantsuit and hair that can't decide if it's Eurythmics or La Roux so splits the difference and looks like both. And, oh yes, that slinky groove will make you want to bump.