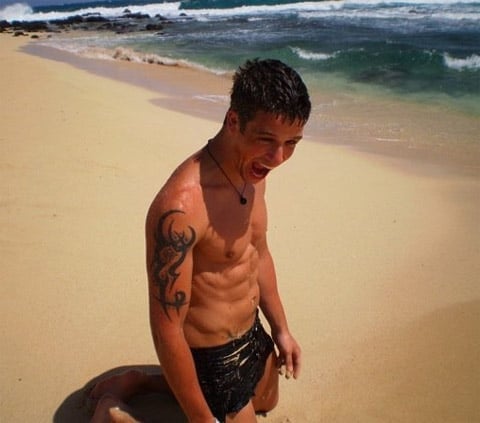 You know that old adage, "never trust a skinny chef?" How 'bout one with a six-pack? Here's gay Top Chef: Just Desserts contestant Yigit Pura hanging out on a beach somewhere.
One more shot, AFTER THE JUMP...
A few more shots HERE. P.S. – here's Yigit's "It Gets Better" video.