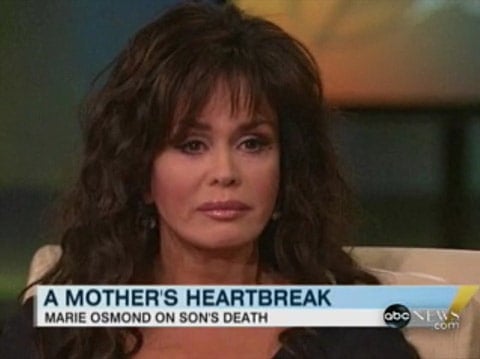 Marie Osmond appears on Oprah today to discuss the suicide of her son, Michael Blosil, and she addresses speculation that arose after his death about whether he killed himself over his sexuality, ABC News reports.
Says Osmond: "My son was not gay. He wanted to be married and have a family and travel all over the world. And it wouldn't matter if he was. I have a daughter who is gay, and it was my daughter who was offended by it, like, 'What? All gay kids commit suicide?' She really wanted it cleared up."
Watch an excerpt from the show (not addressing the sexuality issue), AFTER THE JUMP...
Previously...
Marie Osmond on Gay Rights and Her Lesbian Daughter [tr]