The ACLU has filed a class action suit against the Department of Defense over a policy which apparently halves separation pay for soldiers discharged from the military for homosexuality.
The ACLU writes: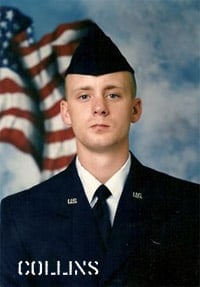 The lead plaintiff in the case is Richard Collins, a decorated former staff-sergeant in the U.S. Air Force who served for nine years until he was discharged from service under the "Don't Ask, Don't Tell" policy. Mr. Collins's superiors learned that he is gay when two civilian co-workers observed him exchange a kiss with his civilian boyfriend. Mr. Collins received an honorable discharge from the Air Force but discovered after the discharge had been completed that his separation pay had been cut in half on the grounds of "homosexuality."
The ACLU and the Servicemembers Legal Defense Network first contacted the Defense Department in November 2009 to request that the separation-pay policy be revised to eliminate the discrimination against gay and lesbian service members, but the department has refused to do so. Because of its refusal to change this discriminatory policy, the American Civil Liberties Union and the ACLU of New Mexico have filed this class action lawsuit in the U.S. Court of Federal Claims.
According to the ACLU, "The separation-pay policy is not part of 'Don't Ask, Don't Tell' and the Department can change it immediately without waiting for congressional approval."
Who can participate in the class action?
"All United States service members who at any time from November 10, 2004 through the present were involuntarily separated from the military and were, pursuant to 10 U.S.C. § 1174, entitled to full separation pay, but were deemed to be not fully qualified for retention and denied reenlistment or continuation because of homosexuality and therefore had their separation pay reduced by one-half."