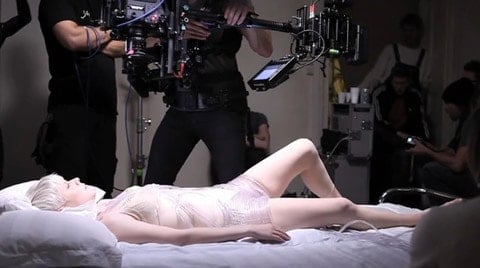 A couple weeks ago I featured Robyn's video for "Indestructible". A new video reveals the technology behind the distinctive liquid tube dress she wore.
Writes designer Lucy McRae: "1.2 kilometres of transparent plumbing tubing was knitted with fishing wire to skin Robyn's body. 40 litres of glycerol pumps through over a kilometre of tube, powered by drill pumps that connect to valves releasing air intermittently between the liquid. Gradient colors pulse through the tubes at different speeds, the effect is a living, breathing dynamic skin that traverses the landscape of the body."
Watch, AFTER THE JUMP...
(via omg)