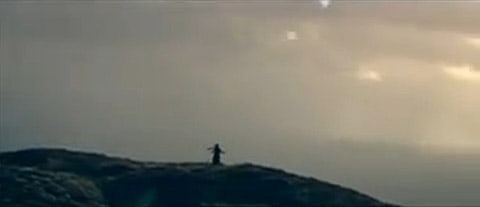 Boyle sings Reed's "Perfect Day" in a new video clip which he directed:
"It was shot at Loch Lomond earlier this month. But filming did not go entirely to plan as the shoot was hampered by constant rain and wind. Boyle, from Blackburn, West Lothian, said: 'I loved that Lou understood how much it meant to me to film in Scotland. I didn't mind how much it rained or blew a gale - I enjoyed every minute.' An insider on the video shoot added: "Every element that could have been thrown at us was. Torrential rain, gale force winds and fog. 'There's a stunt double we used during a cliffscene and her wig flew off. Susan was there singing Perfect Day and the weather was the complete opposite.'"
Watch Boyle's walk on the wild side, AFTER THE JUMP...