Fears for Wisconsin's Domestic Partner law as GOP takes legislature.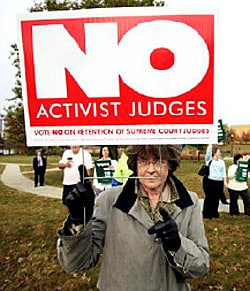 NOM: A late-stage cancer in the American body politic.

Rihanna and Bon Jovi?

Nutrition professor loses 27 pounds on Twinkie diet. "For 10 weeks, Mark Haub, a professor of human nutrition at Kansas State University, ate one of these sugary cakelets every three hours, instead of meals. To add variety in his steady stream of Hostess and Little Debbie snacks, Haub munched on Doritos chips, sugary cereals and Oreos, too."

Matt Rettenmund's Boy Culture celebrates its fifth birthday.

Did Oklahoma voters ban the use of the Ten Commandments along with Sharia Law? Many of us who understand the law are scratching our heads this morning, laughing so we don't cry. I would like to see Oklahoma politicians explain if this means that the courts can no longer consider the Ten Commandments. Isn't that a precept of another culture and another nation? The result of this is that judges aren't going to know when and how they can look at sources of American law that were international law in origin."

Gays protest "ex-gay" group NARTH in Philadelphia. Jeremy Hooper speaks. Slideshow.

Analyzing the 'It Gets Better' project via word cloud.

Long-running Columbus, Ohio gay bar Tradewinds to close: "Sorry to be the bearer of bad news, but it is official. Chuck and Mike have announced that Tradewinds will close its doors forever, next Saturday, November 13th. Events are planned next week up to the closing next Saturday night which is themed as the 'mother of all blow out parties'" 

Who owns Miley's heart?

Supreme Court refuses to hear Lisa Miller lesbian child custody case: "The justices on Monday turned down an appeal from Lisa Miller, the biological mother of an 8-year-old girl. Miller wanted the court to undo a Virginia court decision allowing Janet Jenkins visitation rights with the girl. Jenkins is from Vermont. Miller is from Virginia. They were joined in a civil union in Vermont in 2000. Their daughter has been the subject of a long-running legal fight."

Male model fix: Caleb Halstead.

Online game Gay Bus requires users to run down homosexuals in sailor hats for points.

NY Senator Chuck Schumer assists in save of eagle from Afghanistan.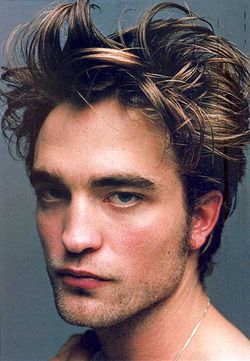 Robert Pattinson declines $1 million Burberry offer? "I'm an actor, not a model".

Gay man and woman involved in UK artificial insemination custody battle: "June Venters QC, representing the mother and her partner, told a panel of three judges headed by the Master of the Rolls Lord Neuberger, that the children, a boy of nine and girl of six, need to know which is their permanent home and her clients considered they were their parents. The father, who has been with his partner for 25 years, won a shared residence order in a county court for the children and an order they should live with him for 152 days of the year."

Will Ryan Gosling be a blue valentine?

Why would Rupert Murdoch disclose the fact that NYC Mayor Michael Bloomberg told him that Obama was the most "arrogant man" he had ever met: "Conspiracy theorists will argue that it was no accident at all, but rather a deliberate act of political intrigue intended to stoke speculation that Mr. Bloomberg is eyeing the White House. To run, the thinking goes, the mayor has to distance himself from the White House and develop a critique of its occupant…A more likely explanation, however, is that Mr. Murdoch, caught up in the moment, simply over-shared, dropping a big name and disclosing a private discussion to impress his interviewer.