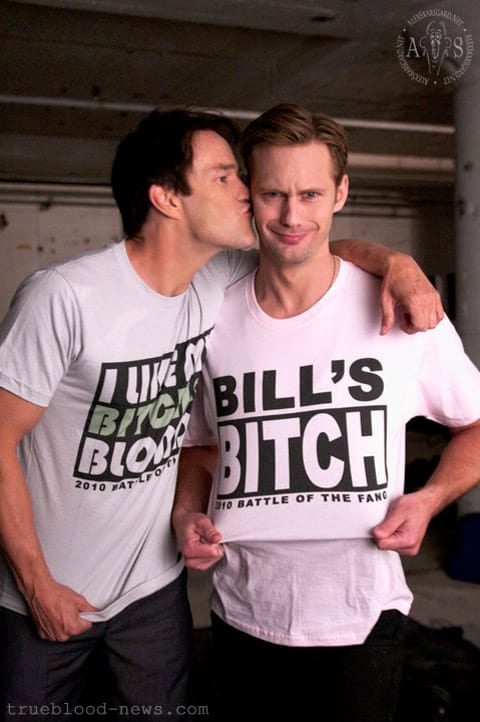 For those of you deep in True Blood withdrawal, here are a couple recent shots of Alexander Skarsgard and Bill Moyer, who agreed to take part in a fan-generated contest called 'Battle of the Fang', basically a 'Team Bill' vs 'Team Eric' grudge match.
In the process, $70,000 was raised and will go to Moyer's charity, providing relief to those affected by the Deepwater Horizon oil leak disaster.
One more shot, AFTER THE JUMP...
To follow news on True Blood and its stars, check out our HUB. And "LIKE" it to follow updates on Facebook.