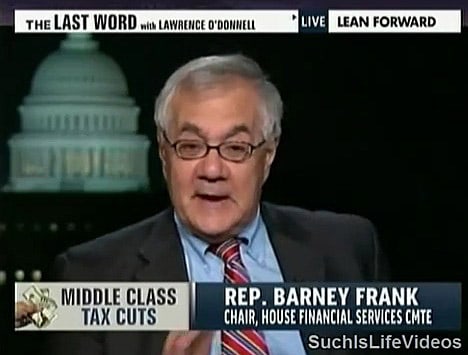 Rep. Barney Frank (D-MA) appeared last night on The Last Word with Lawrence O'Donnell to discuss the DREAM Act's chances for passage (the votes are there) and 'DADT' repeal, which he called objections to "outrageous".
Said Frank: "If the House has voted by majority to repeal it, the President thinks it should be repealed, the Senate majority is for repealing, the only thing that saves it is this abusive filibuster, then I think any claim that he has to defend it in court disapears. It has no more, any moral force, let the people who filibustered try to defend it in court."
Watch, AFTER THE JUMP...
TUNE IN to TOWLEROAD at 9AM for PART 2 of the SENATE HEARINGS - LIVE 
(thanks to Dave Evans for the clips)