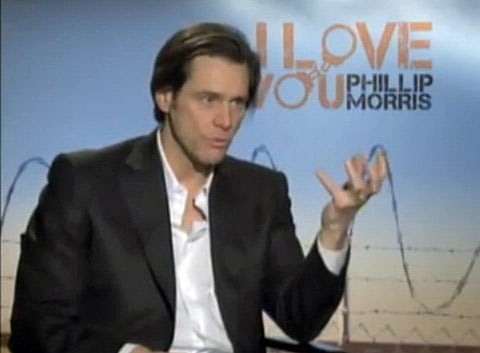 I Love You Phillip Morris, Jim Carrey and Ewan McGregor's long-awaited gay prison romance based on the real-life story of Steven Russell, opens in theatres this weekend.
Nathaniel Rogers will offer his review of the film later today.
Towleroad's Josh Helmin sat down with Carrey to speak with him briefly, who talks about his chemistry with Ewan McGregor.
Watch, AFTER THE JUMP...
Josh Helmin also writes the blog Josh & Josh are Rich and Famous.