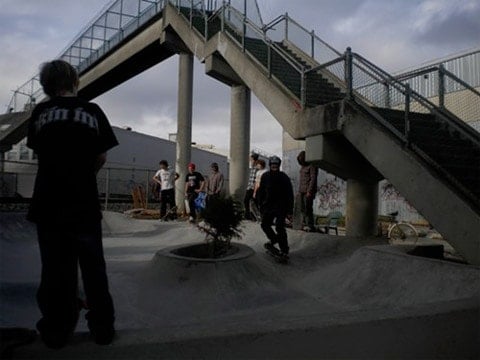 The Portland Mercury is reporting on a hideous crime that took place on November 1st at a "barbed wire-encircled pedestrian walkway that goes over the train tracks at SE 16th and Brooklyn" in Portland: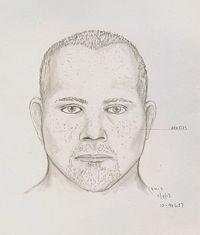 At the bottom of the overpass, a man described as 6'1, muscular, white with freckles, and blond "made remarks" to the victim's about his sexual orientation. The muscular man, who was on a bike and accompanied by a friend on a bike, proceeded to severely beat the victim, leaving him unconscious on the street with serious head and abdominal injuries.
"He was just walking home," says Portland Police Detective Kevin Warren, who is investigating the assault as a bias crime. "He was minding his own business." According to Detective Warren, the victim is out of the hospital now.
The paper also adds: "A couple people in the comments were asking about why it took the police a month to send out a notice about this case. Public Information Officer Lt. Kelli Sheffer says that the detective on the case was following up some leads right after the beating, but they didn't pan out so now the police are looking to the public for help. 'They need some help, the leads they were looking at didn't work out,' says Lt. Sheffer."
A sketch of the suspect is inset, above.