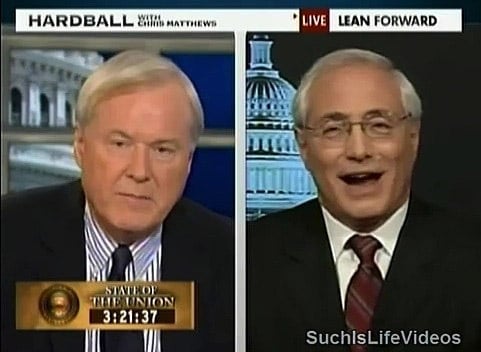 Chris Matthews rips "hopeless" Tea Party Express co-founder Sal Russo over Michele "Balloon Head" Bachmann and her lies about slavery and American history. For background, see my earlier post on Bachmann and slavery.
Bachmann will be delivering the Tea Party rebuttal following tonight's State of the Union address.
Watch, AFTER THE JUMP...