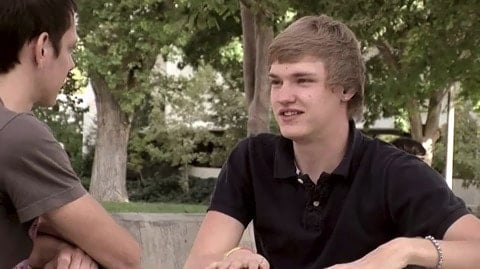 Nathan Manske and Marquise Lee are halfway though a 3 month trip around the United States collecting stories for their I'm From Driftwood site. We're finally ready to start catching up with some of the stories collected over the first half of the trip along with some of the insight into what they're seeing now. Anyone can submit their own story via IFD.
We met Ace at the University of Nevada in Las Vegas. When he first started sharing his story, Ace started mentioning several things in life that were stacked against him. What I thought was going to be a downer of a story turned into an empowering message to gay youth that shows what can happen if you take control of a situation and stand up for yourself. 
Watch, AFTER THE JUMP...