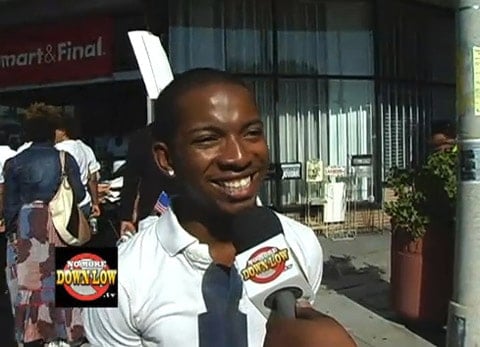 No More Down Low sends along this video of several Black LGBT groups marching in Los Angeles' Kingdom Day Parade in honor of Dr. Martin Luther King Jr.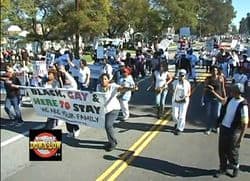 Writes NMDL:
"This was the third consecutive year that the Barbara Jordan/ Bayard Rustin Coalition, The Here to Stay Coalition, Black Lesbians United, In the Meantime Men's Group, At the Beach Los Angeles Black Pride, and over 50 same gender-loving/LGBT activists marched down Crenshaw and King Blvd. to promote acceptance, visibility, dialogue and community-building as a strategy to fight homophobia and promote more awareness of Black LGBT issues within the Black community."
Watch, AFTER THE JUMP...