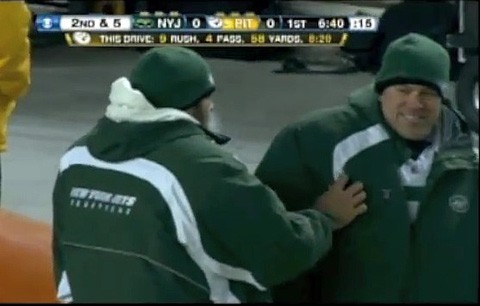 Yep, the Jets lost. The Steelers are going to the Super Bowl. But the one game clip that's being circulated the most this morning — on the WaPo and elsewhere — is this one of QB Mark Sanchez wiping his booger on backup QB Mark Brunell.
Wrote ProFootball Talk: "It was a refreshing break from the more usual snot rockets that we often see during NFL games."
Watch, AFTER THE JUMP...