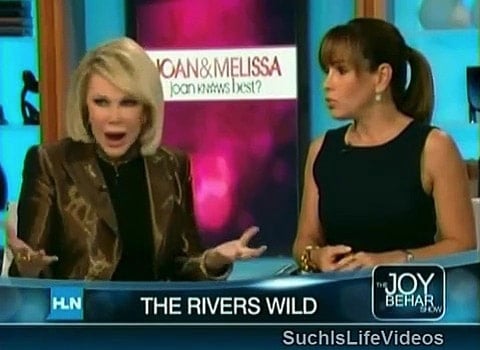 Joan Rivers was apparently disinvited from an appearance on FOX & Friends because she criticized Sarah Palin. Rob Shuter of Popeater reports that Rivers had said people were right to blame Palin's rhetoric for what happened to Gabrielle Giffords. 
Anyway, a tweet storm (below) followed, Rivers told the network to "go f**k themselves", and then she went on to Joy Behar's show to talk about it.
Watch, AFTER THE JUMP...